Further, the Office learned that some of the individuals we interviewed or whose conduct we investigated — including some associated with the Trump Campaign — deleted relevant communications or communicated during the relevant period using applications that feature encryption or that do not provide for long-term retention of data or communications records.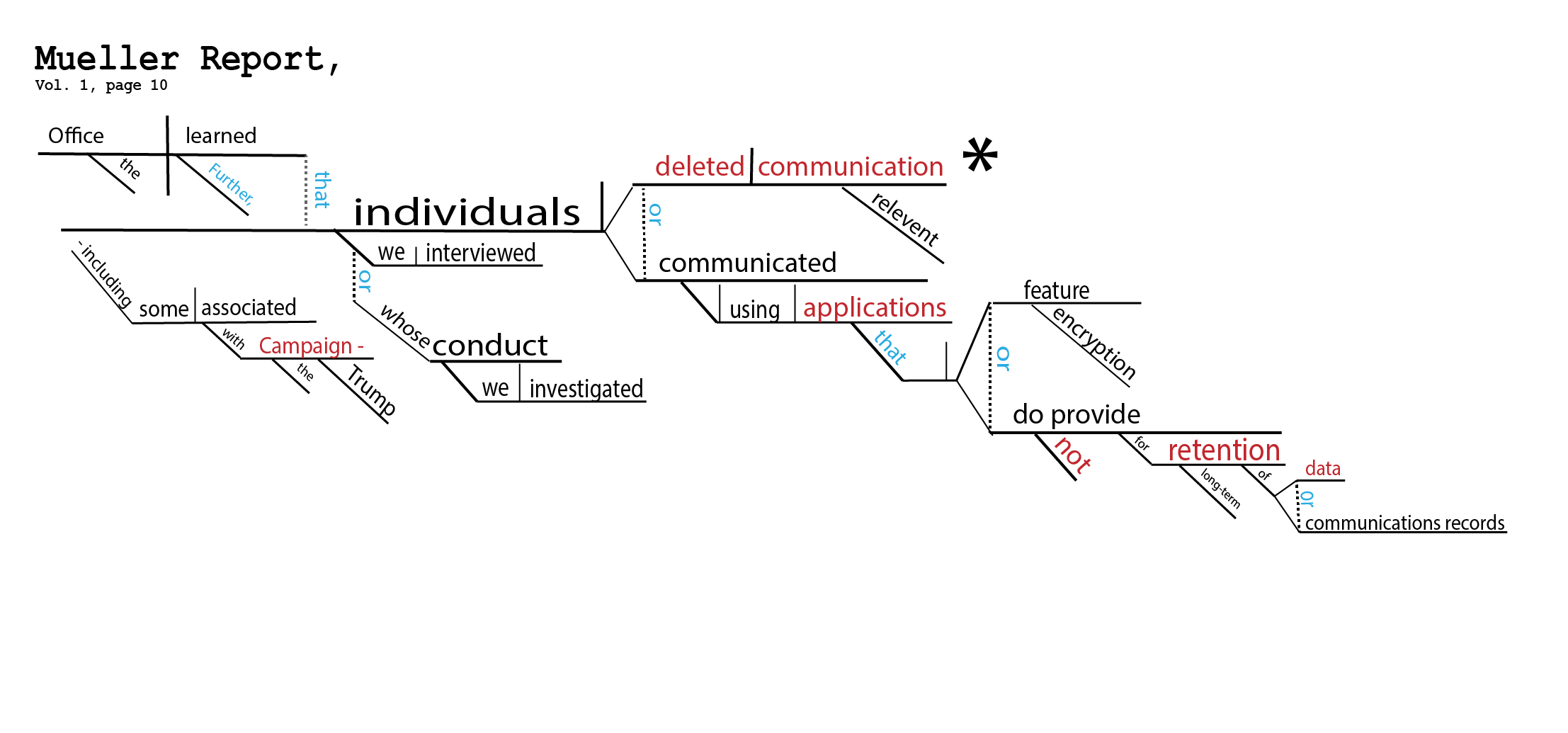 "And yet the other side, they don't even bother looking. And the other side is where there are crimes, and those crimes are obvious. Lies, under oath, all over the place. Emails that are knocked out, that are acid-washed and deleted. Nobody has ever seen – 33,000 emails are deleted after getting a subpoena for Congress, and nobody bothers looking at that."
* Remarks by President Trump Before Meeting with Senior Military Leadership, www.WhiteHouse.gov. Issued on: April 9, 2018 .