䷚


Tossing Coins gave us #27 for November 6, 2020.
27: Swallowing / Self-Sufficiency
above KêN KEEPING STILL, MOUNTAIN
below CHêN THE AROUSING, THUNDER
THE CORNERS OF THE MOUTH.
Perseverance brings good fortune.
Pay heed to the providing of nourishment
And to what a man seeks
To fill his own mouth with.
Hexagram 27 divination teaches to choose your words wisely. The soul and spirit need nourishment as much as the body does. Just as food can be nourishing for the body, so are words.
Guai (Nourishing Vision) Action: Nurture
Thunderous change now moves within the Mountain of Keeping Still.
.
"Radical unknowability is the only constant."
- Joan Retallack
Hu Gua (hidden influence) 2 Receptive: Yield
FRIDAY, NOVEMBER 6, 2020
... The distance engendered by a poethical recognition of reciprocal alterity stimulates curiosity and exploration. Very different from the play of postmodern irony — ironic distance is a closed case, a conspiracy of knowing that can leave little room for noticing the nascent swerve.
- Joan Retallack
Onion Tart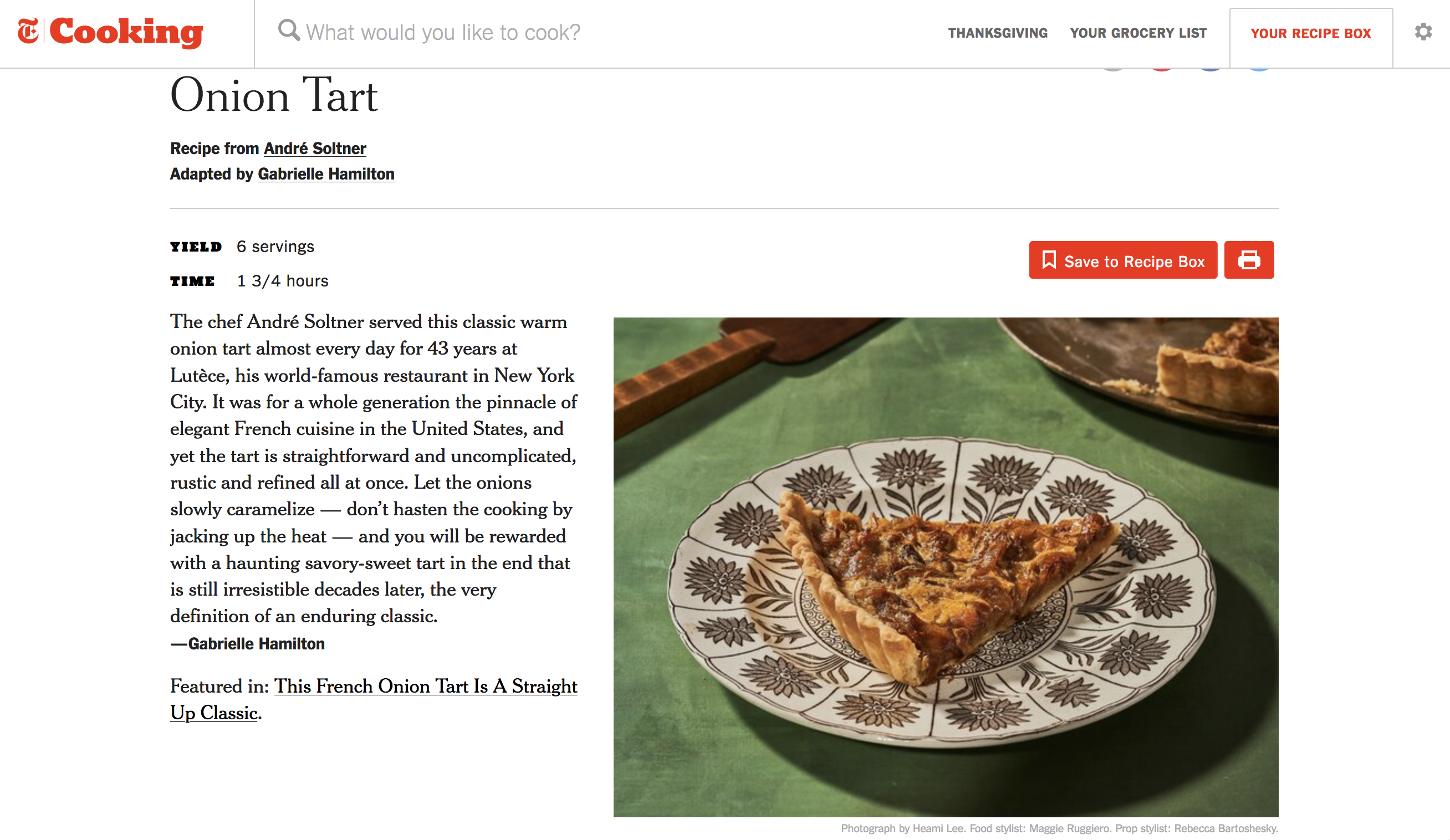 pie crust, short crust (1 stick butter, 2 cups flour, pinch of salt, ice water till rolls into a nice ball.)
1 pound sweet onions
2 T oil, butter or bacon fat
1 egg
1/2 cup heavy cream
1 t. nutmeg, black pepper
I'm prepared, I already have a ball of pie crust in the frige. Roll it out, lay prettily in my tin, prick bottom, and blind bake, while I brown, brown, brown the onions. Add spices to the egg and cream, mix. Arrange onions in half-baked crust, pour on the custard mixture and bake until custard is set, about another 25 minutes. Let rest before cutting into pieces. Relax.
Zong Gua (underlying cause) 28 Critical Mass: Adjust
Lamenting
Different Readings of this Hexagram
27.1 (27 > 23) - Lamenting one's failure
27.1.2 (27 > 4) - Having to weave so as not to lose face
27.1.3 (27 > 52) - Creating a shortage
27.1.2.3 (27 > 18) - Returning to normal
27.1.2.4 (27 > 64) - Trapping the resistance
27.1.3.4 (27 > 56) - Driving the needy out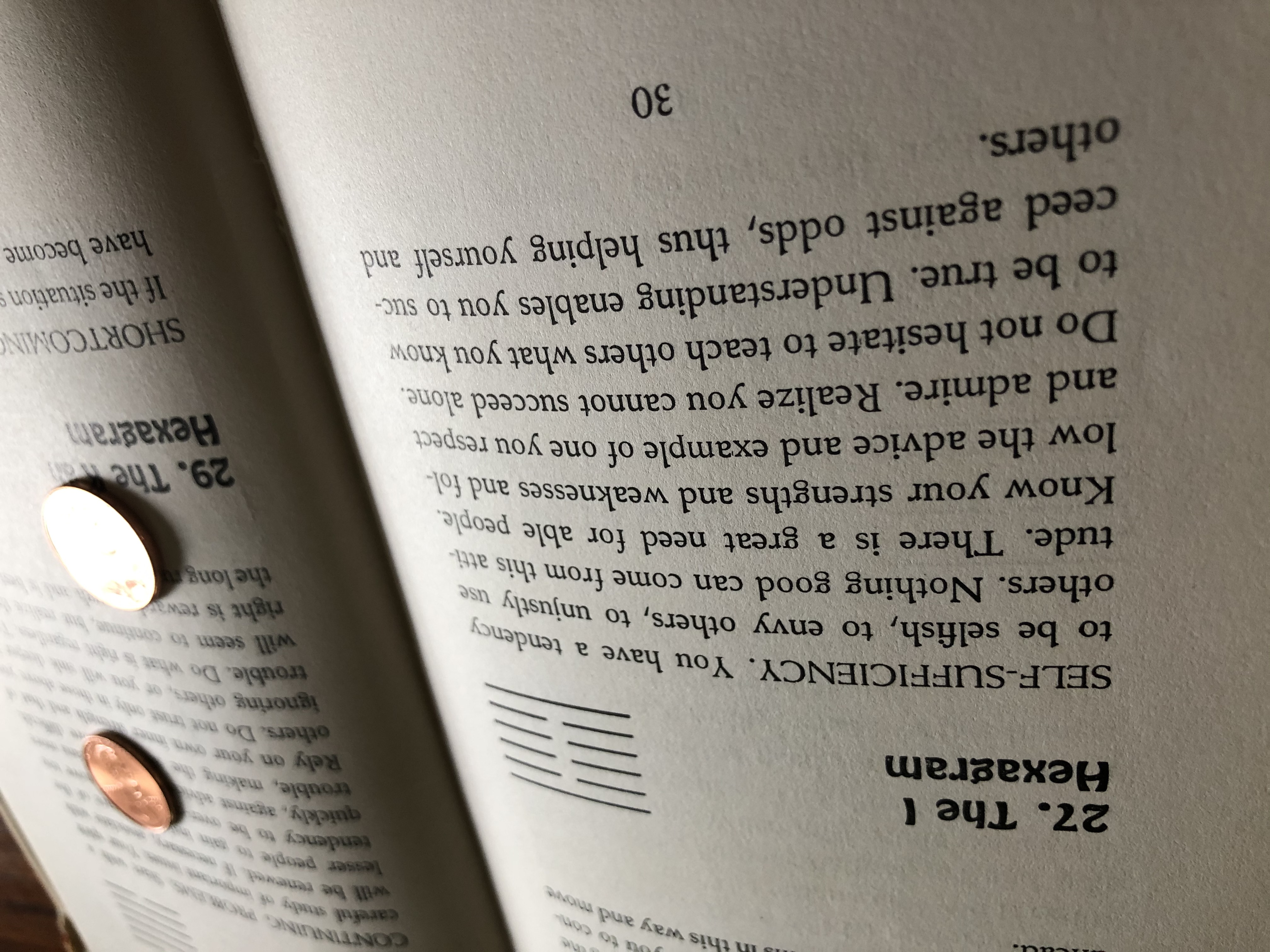 This hexagram is a picture of an open mouth; above and below are firm lines of the lips, and between them the opening. Starting with the mouth, through which we take food for nourishment, the thought leads to nourishment itself. Nourishment of oneself, specifically of the body, is represented in the three lower lines, while the three upper lines represent nourishment and care of others, in a higher, spiritual sense.
---
No. 27 of the I Ching is the hexagram for Us November 6, 2020.


Sources:
https://cafeausoul.com/iching/yi-nourishing-vision
https://www.yijing.nl/hex/hex_27.html
https://taoscopy.com/en/hexa/27/1
http://the-iching.com/hexagram_27
FiveThirtyEight.com
https://en.wikipedia.org/wiki/List_of_hexagrams_of_the_I_Ching#Hexagram_27
Poethical Wager by Joan Retallack
New York Times
Hexagram 27 is named 頤 (yí), "Swallowing". Other variations include "the corners of the mouth (providing nourishment)", "jaws" and "comfort/security". Its inner trigram is ☳ (震 zhèn) shake = (雷) thunder, and its outer trigram is ☶ (艮 gèn) bound = (山) mountain.